Boxerstock 2013 ~ A Full Day of Music & Dogs!
October 20, 2013 ~ 12 noon - 6:00pm
Schedule:*
*Time slots are subject to change.
Musician Bios:
Tom Dixon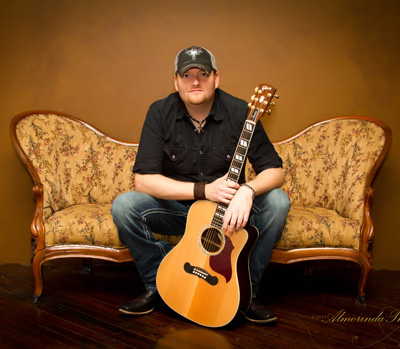 With a unique combination of smooth country vocals and an explosive live performance, Tom Dixon has given birth to a new way of delivering that sweet country sound, with a heart-pumping, foot-stomping beat that has been bringing audiences to their feet for years.
Tom has opened for such acts as Eric Church, The Zac Brown Band, Sugarland, Kip Moore, Alan Jackson and more. He was also named "Country Act of the Year" in the 2013 New England Music Awards and "2011 Entertainer of the Year" from the New England Country Music Organization (NECMO).
After nearly 8 years of success in the Northeast, Tom has taken his high energy show to Music City to concentrate on writing, recording and playing original music. Most recently he has worked with Grammy Nominated, Nashville producer Kent Wells to release his first solo album "Kick Start This Party". Tom has teamed up with writers such as: Karen Staley, James Dean Hicks, Beau Fuller, Joe Sins, Tami Hinesh and more to co-write the music for this album.
Caryn Womack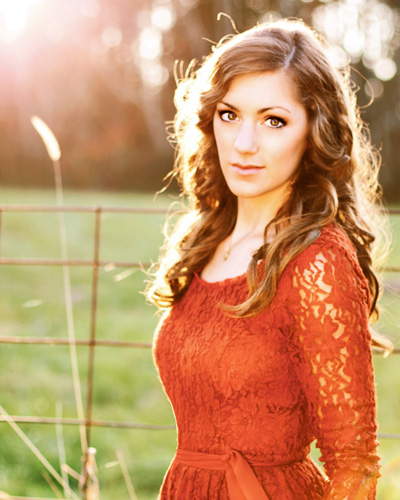 At age 23, Caryn Womack picked up her first guitar and began penning her own songs, armed with nothing but an affinity for music and a few stories on her heart to tell. Within one year, she'd released her first self-titled LP of all-original tracks, which debuted at #177 on the Top 200 iTunes Country Albums chart.
A native of Cartersville, Caryn grew up on gospel hymns and mountain music that she learned on her grandmother's swing during Georgia summers. The songbird sheds new light on what it means to grow up in (and out of) a Southern city, drawing inspiration from the emotional stems of young heartbreak, old battle scars and new love.
Caryn's folksy harmonies, blended with upbeat country pop tempos and Americana undertones, make for a unique sound that winds somewhere down the road between Jo Dee Messina's front door and June Carter's backyard, which is just where she likes it.
The Daniels Brothers Band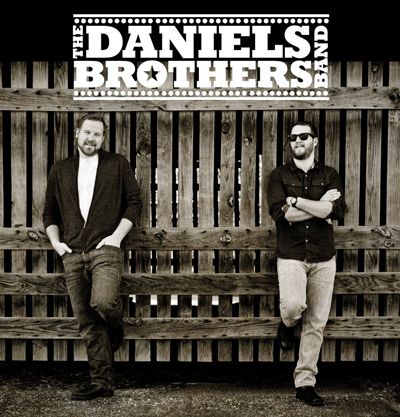 In 2010, "The Daniels Brothers", was created by Logan and Matt Daniels; two brothers raised in the metro Atlanta area. Growing up they played with several bands throughout the 2000s. The brothers eventually decided to branch off as a duo playing mainly cover songs while they were enrolled at the Art Institute of Atlanta. After a few years playing covers at local restaurants, bars, and events in the Atlanta area they decided to get back to what they truly love and started creating original music again.
Young men are heavily influenced by the music of their time, Logan and Matt being no exception. Logan and Matt were raised on Southern Rock with heavy influences from Classic Rock and 90's Alternative. Through studying under these styles of music they have created a sound all their own dubbing it Alternative Southern. Logan and Matt continue to shape their music with their personal interests and creativity. They do this by being heavily involved in the Atlanta music scene by supporting and encouraging other local artists, being active in social issues, and community development.
As of 2013, "The Daniels Brothers" became "The Daniels Brothers Band" expanding into a five-piece ensemble. This addition to the group brought a larger sound and deeper passion. Their harmonies express a rich tone and haunting sound brought out by Logan and Matt's cool vocals, extensive range, acoustic and electric guitar techniques; that fills the every venue with an energetic sound that captures the audiences attention.
Follow The Daniels Brothers Band:




Man Made Band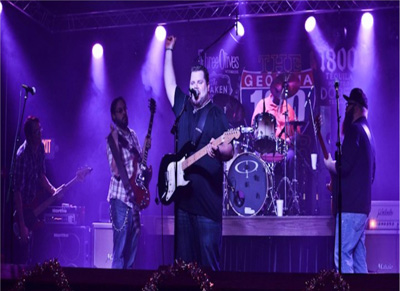 The Man Made Band's style of music is a mixture of new and old country, bluegrass, blues, southern gospel, and southern rock music. "The mix is not something we ever did on purpose" says Jason Blankenship "Man Made's lead singer". "We have all grown up playing music, and all of us in different styles, so the combination of all of our strong suits has grown into the sound that makes us who we are as a band. "When Man Made started out we all just clicked. We were not trying to fit into any specific genre. I guess if you have to label it we are a Southern Country Rock Band." says Blankenship.
The Man Made Band consists of five members, Jason Blankenship on lead vocals and guitar, Casey Camp on lead guitar and vocals, Brian Abson on drums and vocals, Bradd Poole on lead guitar and vocals, and most recently added member James Embrey on bass. Jason Blankenship grew up in a family full of music and learned to play and sing country and bluegrass from his father Earl Blankenship. Casey Camp is a self taught guitarist and singer with influences from Elvis to the Black Crowes. Brian Abson grew up in church and was even as a child beating on pillows and laundry baskets to the tunes of southern gospel. Bradd Poole is also a self taught guitarist who started playing in his early teens and lists influences from Duane Allman to Derek Trucks. James Embrey is a versatile bass player from Dallas, GA. with influences ranging from punk to classic rock, southern rock, and country, and the experience to back it up, James adds an interesting and lively feel to the already tight and rock solid ensemble. Man Made released its first original album "Starting With You" on November 5th of 2010. Since the release of this album one thing is for sure these guys are bound for stardom.
Today Man Made provides quality live music to many local venues. The word is spreading quick about Man Made. As good as they sound on the album they are even better live!
Lisa Torres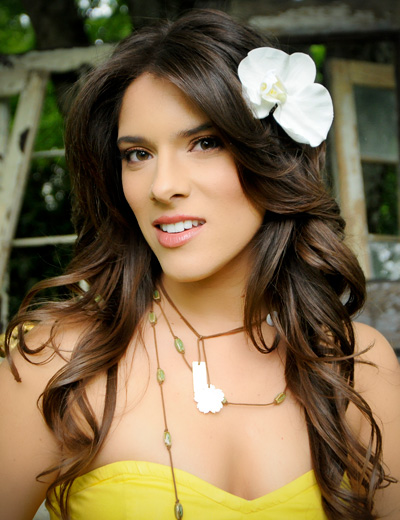 There are rules in country music. You fight hard, you fall down and pick yourself up, and you follow the formula. And you never, ever under any circumstances ask radio to play your music unless you have a label doing the asking. No, you never run a song on up the charts without "the man".
Lisa Torres is breaking the rules. 40,000 spins, 26 weeks and 3,000 miles later, Car That Runs, her first single to radio, climbed all the way to #2 without a label, without a bankroll, without a chorus. She's doing it her way: honest and passionate with no apologies.
From intimate acoustic venues and house concerts to a crowd of 50,000 at Dodgers stadium, Lisa never leaves an audience without a piece of her heart and an ache to hear more.
It's a voice you know. You've heard it weaving harmony behind songs by Jason Aldean, Trace Adkins, Josh Thompson, Frankie Ballard and others. Lisa avoids labeling her music but describes it as "country with a little soul." Growing up in a well-traveled family who loved music, she picked up her mother's beautiful voice and her dad's Latin passion and together they serve the audience well. She honed her skills on her parents' music, singing along to Elvis, Heart, Journey and the Doobie Brothers, enveloping the soulfulness of Motown and the power ballads of the 80's. It was a little later when she met up with country music and she was smitten. Sitting in the audience at a country concert, Lisa knew Nashville and the big stage were in her future, so on Elvis' birthday, she loaded up her truck and hit the road in the pouring rain and hasn't looked back.
Intoxicating, fun and charismatic, Lisa's infectious personality flies off the stage when she sings, with her show ranging from sexy, sultry ballads to rockin' up-tempo tunes. Many major artists have enjoyed her edgy stage shows when she opened for them, including Montgomery Gentry, Randy Houser, Daryl Worley, Keith Anderson and more.
Not one to be an observer, Lisa immerses herself in life and weaves her encounters and adventures into catchy and relatable songs. Her songwriting has been recognized by the industry, awarding her placement in four major songwriting competitions. Her songs have been recorded by local and international artists and her music is now being played on radio stations across the country, in Europe and Australia.
Shameless Dave & The Miracle Whips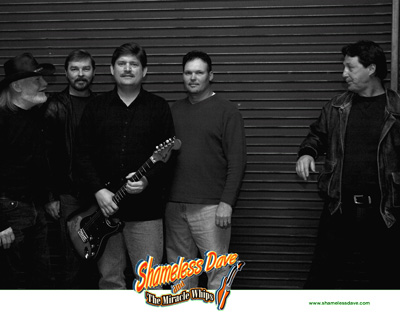 Shameless Dave & The Miracle Whips formed in 2003 in Augusta, Georgia. The band had its beginnings playing a combination of blues styles. Over time the band turned to a funkier, more mainstream style of music while keeping its blues based beginnings. The songwriting showed that with the release of their first album "I Let My Guitar Do The Talkin" in 2010. As stated by reviewer Steven Uhles in the Augusta Chronicle –
"It shows lyrical panache, an ability to explore 12-bar style, musically, and has more than a few truly inspired guitar breaks."
The band is in the process of finishing and releasing their second album of songs "Comin' Round Again". The new album consists mainly of original tunes written by David "Shameless Dave" Bryan. There are some covers of other writers such as David Cantonwine (E.Q.T.) and Buddy Guy. An early single has already been released and is available on their CD Baby store front.
During their career as a band they have opened for such acts as Leon Russell, Tinsley Ellis, Colonel Bruce Hampton, Mothers Finest, Tracy Lawrence and many more. They have worked with national and regional performers such as Michael Stewart (Low Country, Boiled Peanuts, Don't You Know How Much I Love You) and Clifford Curry (We're Gonna Hate Ourselves in the Morning).
Band Members are David "Shameless Dave" Bryan, Guitar/Vocals; Pat McNamara, Keyboards/Vocals; Richard Turner, Drums/Vocals; Stan Key, Bass, Mike Folk, Conga and Blues Harp.
Follow Shameless Dave & The Miracle Whips:




Them Morris Boys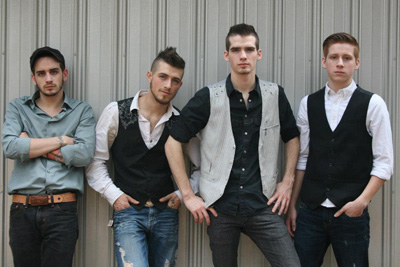 What is talent? Where does talent come from? Where does talent grow? In the case of THEM MORRIS BOYS, talent is a gift. A gift they were given from God. THEM MORRIS BOYS grow their God given talent in Griffin, Georgia. Their father is a small town preacher with a passion for the Gospel, his family, and his music. Their mother is a devoted wife with a passion for her husband's work, loving and caring for her seven children, and her art. THEM MORRIS BOYS, Mitchell, Mackensie, Micah, and Morgan, along with their oldest brother and two sisters, were raised knowing with a little hard work all things are possible. As the old saying goes, "if you love your job you'll never have to work a day in your life" and THEM MORRIS BOYS know through Gods grace and hard work there is no goal they can't achieve.
The Morris house was always filled with music. Mr. and Mrs. Morris encouraged their children not to let labels determine how they feel about a song. They learned to have an open mind towards all music. No matter what the genre, no matter who the creator, no matter who the performer, it's the song that had to pass judgment. Most importantly, different people can have different views of the same song and others views are just as valid as their own. Growing up with this attitude toward music, THEM MORRIS BOYS were influenced by a wide range of artists from all musical styles. Soon all the labels blended into one category called music and the only difference being the style and presentation an artist brought to the song.
All seven children started seeking their own instrument. It could be a guitar, a piano, a spoon on a sauce pan, their voice, or their abilities to put thoughts on paper with a melody, or a combination of any or all things they tried. As each one of the Morris children started finding the things they were most passionate about, they had the perfect place to hone their skills. One by one they joined the Praise & Worship team in their parent's church. After years of dedication and hard work in their father's training ground, emerged four brothers with a love and a passion to create and perform their own kind of music.
Them Morris Boys not only play at church, but they started playing for parties, fairs, festivals and charitable events. They are always looking out for new venues to showcase their talent. In 2009, THEM MORRIS BOYS took part in the CBS Early Show "Singing Family Face Off". Out of thousands of entries nationwide, they placed in the top "20" twenty. While the eldest brother in the group is only 21, THEM MORRIS BOYS, as the backup band for their father, have gained experience in playing in local clubs.
Mitchell plays drums and If you ask the family they'll tell you, "Mitchell has been beating and banging on things his whole life". Mitchell lays a great foundation for the band and his great timing keeps the band together. He plays with passion and enthusiasm that makes his playing style very unique.
Micah plays electric, lead, & bass guitar. He makes the bass cool, laying down sweet R&B & jazz influenced bass lines and now stepping out on lead guitar, he gives style and passion that can't be denied.
Morgan is the youngest brother and TMB couldn't go on without adding him on keys & bass. Everyone knows that every great band must have a tight drummer and bass player and Morgan fills that position well. Morgan's talent on keys is also undeniable when you hear him play.
Mackensie is the lead vocalist and also plays lead guitar. Mackensie leads the group's musical arrangements with the songs that he writes. His talent and passion for writing music and lyrics give the group a sound and style they know they can call their own.
When a big family grows up in a small town, as did THEM MORRIS BOYS, the home town folks come to know the local kids as "Them Smith Boys" or "Them Jones Girls". Mitchell, Mackensie, Micah, and Morgan are not the kind of people that try to be something they are not. They are THEM MORRIS BOYS!
---
Check out our line up from Boxerstock 2012, Boxerstock 2011, Boxerstock 2010, Boxerstock 2009 and Boxerstock 2008