Music Schedule
Schedule:*
*Time slots are subject to change.
Musician Bios:
Laughlin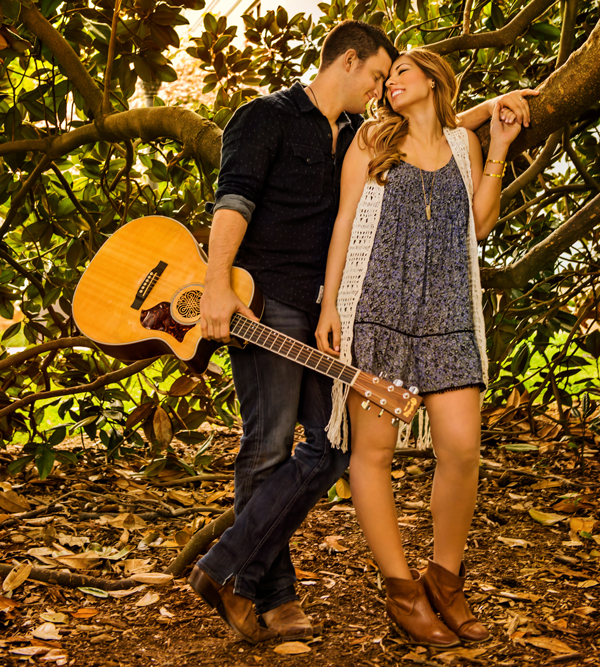 Laughlin is a Country duo from Athens, GA led by duo, Zach and Allison Laughlin. They met while attending the University of Georgia during their first few days on campus. At first the Laughlin's were only love interests until the day that Allison started throwing perfect harmonies on the songs that Zach was trying to impress her with. After the two figured out that they could sing together, they figured that they could start playing publicly in the musical town of Athens GA! This is exactly what they did as they walked the downtown streets of Athens playing for bar owners as they got ready to open their doors to the public for the night. After many attempts, a few places agreed to have Laughlin during a slow week day to stir up some more business. Eventually, Laughlin developed a great following in the Downtown scene and were playing all over city. Now, The Laughlin's are traveling all over the Southeast supporting their new record "The Run Around" which was released earlier this year in May!
Laughlin prides themselves in putting on exciting and energetic shows. It is easy to see this couple's chemistry the moment they walk on stage. Their style is influenced by many different genres of music including Southern Rock, Folk, and Blues, but they find their heart and soul grounded in their Classic Country roots. The two have had success in original songwriting with tunes such as "Come My Way," "Boomerang" and "Outta Here" which led to being nominated for a Georgia Music Award for Best Country Group and Georgia's Artist of the Year for 2014. Laughlin just released their debut EP titled "The Run Around" this past May! The EP with contain 10 Laughlin originals and will include the brand new single and title track "Run Around" and the Summer hit single "Summer Song!"
Laughlin has had the opportunity to open for some national touring artists such as The Swon Brothers, Brothers Osborne, Adam Saunders, Jeremy Steding and country legend, T. Graham Brown at venues such as The Classic center, Smiths Olde Bar, 40 Watt Club, The Loft Columbus, Wild Bills, and many others! Their songs have also been featured on 94.9 the Bull's Backyard Country for 10 weeks in a row.
Laughlin was nominated for Country Duo of the year at the GA Music Awards as well as the GA Country Music Awards. Also Laughlin was nominated for Artist of the Year in 2014 GA Country Music awards and was recently nominated again for GA Country Group of the Year 2015. Laughlin was selected as a top 10 finalist out of 6000 submissions in the Pepsi Southern Original Competition 2014, securing them a performance at the Gulf Coast Jam in Panama City Beach, Florida. They recently opened for Award winning group Collective Soul in Austin TX for South by Southwest Music Festival. They have also sold out famous Georgia venues Eddies Attic in Decatur GA and The 40 Watt Club in Athens GA. The couple continues to perfect their craft by collaborating with other artists and performing as much as they can in an effort to expand their local following to the national level.
Justin Dukes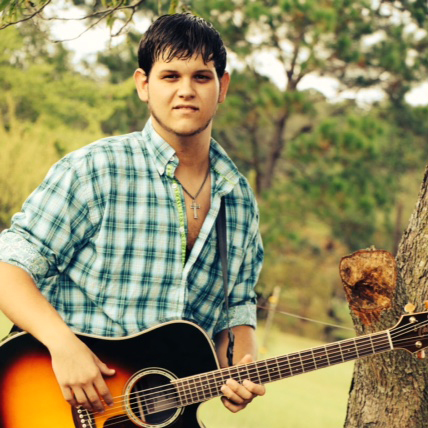 Justin Dukes is an established 21 year old country music singer/ songwriter/entertainer from Vidalia, GA. He has been singing and performing since the age of 8. He has a catalog of 50+ original songs and has played at 250 + venues from 2012-2014.
He is the former lead singer/songwriter of Tiger Creek Band from 2012-2014. He was the lead singer when the band won the "GA Music Country Band of the Year." And is a finalist for Male Country Singer in GA Music Awards this year as well.
He has a unique voice like no other in country music and his writing ability reaches all ages in the country music genre. He now is venturing as a solo artist where he continues singing, playing the guitar, and writing music. Justin has put together a very lively touring band that travels with him across the Southeast. You can find him sitting on a stool playing and performing acoustically or on stage at the HardRock Cafe Nashville or opening for some of the greats such as Charlie Daniels, Craig Campbell Steel Magnolias, Shenandoah, John Michael Montgomery, Time Jumpers and Vince Gill.
You will be hearing more out of Justin in late 2015 as he continues on his musical path.
Falling Through April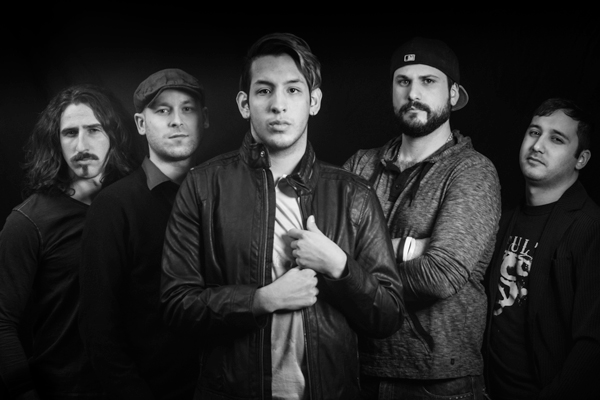 FALLING THROUGH APRIL is one of those bands that boldly blurs the genre lines of rock and alternative. This 5 piece rock act from North Carolina emerged in 2011, as former members of Manic, Strange County, Sleep In Sacrifice, and Interstate North decided to merge into one creative force. The band has blossomed into a significant part of Charlotte's independent rock scene building support and gaining recognition along the way.
The band's first album Take Flight, released in 2012, was a solid start for the group, but it is their newest 5 song EP, Risks and Rewards that has truly resonated with the band and fans alike. In 2014 they toured internationally with Adelitas Way and The Pretty Reckless, recorded a new record, shot a music video, played Vans Warped Tour, Florida Music Festival, Celebrate Fairfax, Sonorous Music Festival, Dewey Beach Music Conference, showcased for Columbia Records, secured a PRS Guitars endorsement, and got picked up as a Live Nation touring band. The video for their single "Broken Feet" is currently a nominee for Best Music Video at the Carolina Music Awards.
Cumberland Blue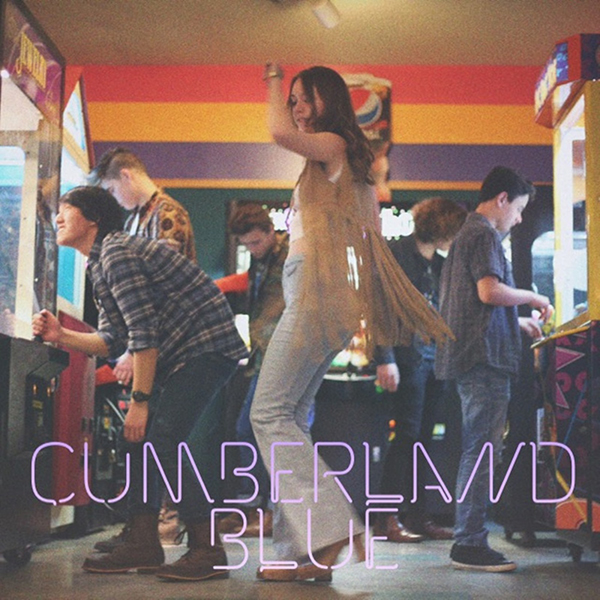 Their combined ages barely exceeds the age of one member of the Rolling Stones, yet when Cumberland Blue performs suddenly everything else dissolves into a formidable wall of sound unlike anything else in contemporary music. Their unique blues/rock vibe is captured on the band's debut EP Awakening.
The six-piece band calls Nashville home but Cumberland Blue is expanding the perception of Music City. "We are literally rooted in the blues, but our sound has come far from there," says lead vocalist Chloe Kohanski.
With one listen, it's obvious the members of Cumberland Blue are exceptional communicators. Anyone who hears them expects to encounter a sextet of seasoned musicians with decades of experience. The truth is a different story. At 20, Kohanski is the eldest member of the group and the only female. Rounding out the Cumberland Blue sonic attack is bassist Rocky Block, keyboard prodigy Yates McKendree, drummer Duncan King and Grant Smith on fiddle and mandolin. The band formed in 2012 when the young musicians were preparing to represent Nashville at the International Blues Challenge in Memphis, TN.
"The reason we got together was for the International Blues Challenge," says Kohanski. "That's how we all found each other and started this band. Different cities have different blues societies and we're a part of the National Blues Society. We competed here in Nashville and then we were chosen to represent the Youth Blues challenge in Memphis. We did that two years in a row actually.
That wide variety of influences and talents coalesces on Awakening. "As a band, we wrote all six songs," says Block. "Every single song is an original." Every song we've written, we've started and finished the same night. It's very in-the-moment writing."
"Awake" showcases a different side of the young band. "This is one of our slower, grittier songs," Kohanski says. "We were just sitting down and Hank started playing. It's weird because the music is uplifting, and the words are a little bit sad, but there's hope.
In a day and time when many groups record an album and never actually see each other in the studio, Cumberland Blue actually recorded live in the studio all together, which is likely why the EP percolates with the infectious energy of a live show. "Recording live, everybody playing at the same time, that's the way we've always done it," Smith says. "That's just the way that we do it because that's Cumberland Blue. I feel that's how we get the most organic sound is when we do it all together instead of overdubbing every single part. Being all together at the same time in the studio, you can't just beat that!"
Awakening has helped expand the fan base that the band has developed through their exceptional live show. They draw an enthusiastic crowd whenever they play around Nashville and their reputation as a great live act has earned them opening slots with Eddie Money, Jefferson Starship and others.
Talent, chemistry and a genuine camaraderie have provided the foundation for Cumberland Blue, and the future is bright. "It's a unique blend of friendship and musicianship," says Block. "If it wasn't for the friendships, we wouldn't be where we are today."
theSAGAS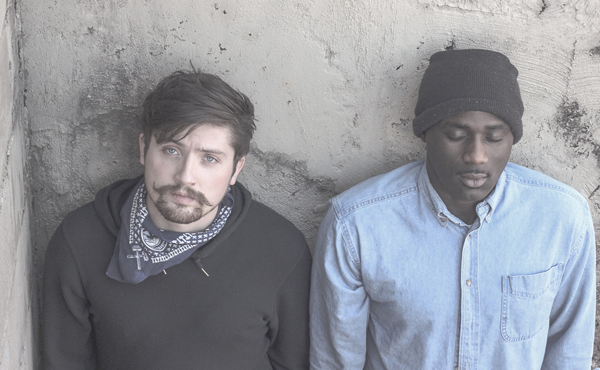 Our music is a force that can break barriers and tell stories of the now. We think of our sound as Rock and Soul, and blend of the Foo Fighters' grit, and Michael Jackson's groovy melody. We create music that moves us and starts conversations.
Cody Matlock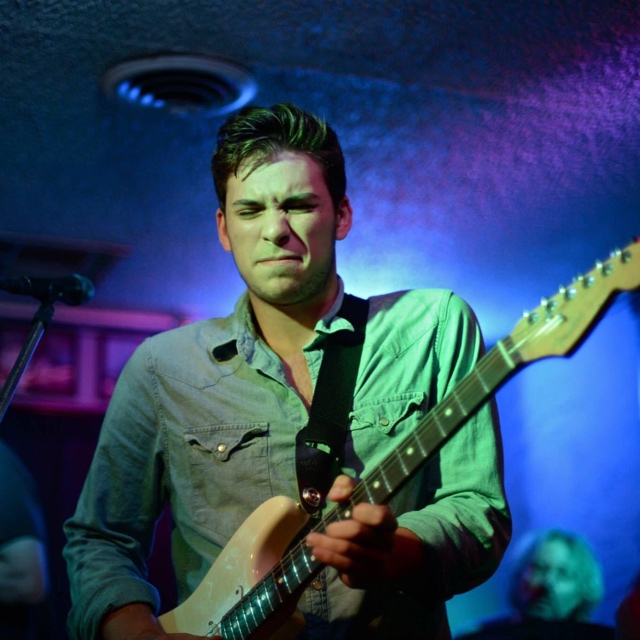 Cody Matlock will be serving up a nice, fresh, hot blues set just for you at Boxerstock 2015. He heats up the stage everywhere he goes. With Cody Matlock, you can expect blues at its best with his blazing guitar solos, soulful vocals and an authentic blues sound that will make you want to come back for more. He has been featured in events for the Atlanta Blues Society and is a familiar face on Atlanta's blues scene. Cody Matlock has headlined at Darwin's Burgers and Blues in Marietta, and you can often find him playing with many of the best players in the Southeast and beyond. His musical talent is getting him recognized all over, so catch him at Boxerstock while you can!
Matt Rogers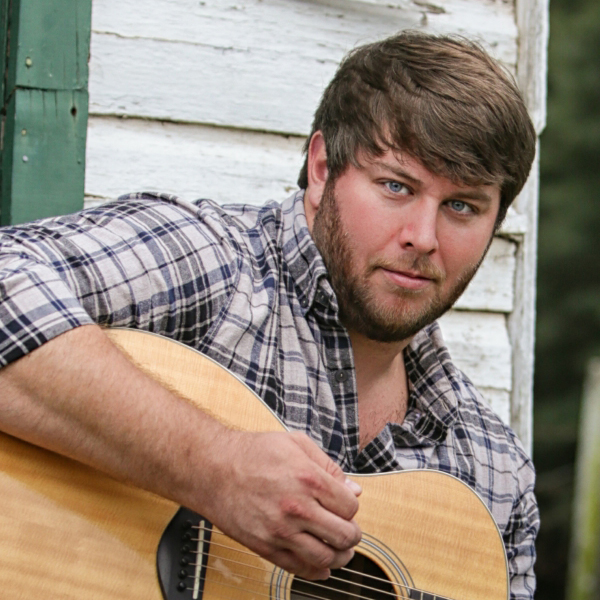 If you want someone's attention—be different." Matt Rogers has used that approach since he began performing. Bringing the freshest sound in country music, Matt Rogers delivers his unique approach to entertainment every time he steps in front of a microphone. As a singer and a songwriter, Matt's original music is rich with emotion and struggle. As a cover musician, he brings a unique texture to songs and presents them in a different way—without disturbing the integrity of the original version.
Country music great TG Sheppard said of him, "You're the real deal man. You are the total package. You're a great singer, a great picker, and a great songwriter. I will remember the first time I saw you and it was right here when you arrived. And you have arrived." Nashville singer/songwriter Melonie Cannon said, "Loved the tone of your voice. That gravely sound in your voice...that's not something you can just pull off. That's a very cool sound—very unique. We were trying to figure out is there somebody that you sound like—and I don't know anybody with that voice—that's a good thing. Keep writing. I dig it."
In March 2015, Nashville Songwriters Association International (NSAI) and CMT selected "I Was Raised" for a songwriting achievement award. He has been selected as a finalist in the Georgia Music Awards for Country Male Artist and Music Video of the Year for "I Was Raised." He has also been nominated for the Georgia Country Awards for Male Artist of the Year. Those winners will be announced in August and November, respectively.
As Matt transitions to the next phase of his music career, he knows that he will not let go of the past. It's the bumps, bruises, and heartache that make for the next country hit that he will record. He will continue to write, perform, and meet the people who listen to and embody the southern traditions and way of life.
---
Check out our line up from Boxerstock 2014, 2013, 2012, 2011, 2010, 2009 and 2008