Boxerstock 2014 ~ A Full Day of Music & Dogs!
October 19, 2014 ~ 12 noon - 6:00pm

Follow us on Facebook to keep up with all the Boxerstock news!


Schedule:*
*Time slots are subject to change.
Musician Bios:
Jess Meuse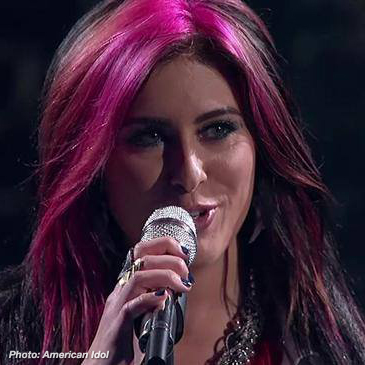 From a very early age, music was always a huge part of Jess Meuse's life. Whether it was a festival, fundraiser, or school event, she wanted people to hear her sing. That drive, coupled with extraordinary musical talent, is what got her where she is today. Whether it was performing in the Montgomery Youth Orchestra, or coming in fourth on "American Idol" (yes, THE "American Idol"!), Jess has always given it everything she has.
Though music had always been in her veins, it wasn't until she was 18 that she wrote her first song, "What's So Hard About Bein' A Man?" As with many talented songwriters, it took a little bit of heartbreak to encourage her to put pen to paper. Once she did, not only did she feel much better, but she realized that her talent was even broader than she thought. Every lyric is personal, and every song has a piece of her heart and soul in it.
As anyone who has ever watched "American Idol" can attest to, the finalists on that show are the best of the best. Jess' voice and style are a combination of Jennifer Nettles, Linda Perry, with a little something of her own. Jess is currently on the "American Idol Top 10 Tour," so she will be at her very best for Boxerstock. On tv, she wowed the judges week after week, and we know that she will blow your mind once you see her on stage.
You do not want to miss the opportunity to see Jess Meuse performing at Boxerstock this year, so mark your calendars! (Photo credit: American Idol)
Chris Nathan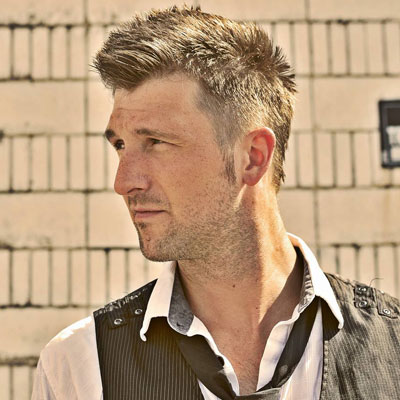 When an artist lists his or her musical influences, there is usually a common theme running through that list. With Chris Nathan, that is certainly not the case! And you know what? It works very well for him. Crediting everyone from Sam Cooke to OutKast, his diverse taste in music has helped Chris to take the best things from several genres and put them together in a way that is uniquely his own.
His voice is soulful and honest, and he draws you in as soon as he starts to sing. He puts his heart and soul into every song, which is key to connecting with an audience. His mellow sound and heartfelt lyrics are so relatable that his fans are just about as diverse as his musical influnces. Chris is someone who really loves what he does, and it shows!
Backing up his fabulous voice, Chris has "The Amazing Js": Jimmy Hendricks on bass and vocals, Josh Martin on electric guitar, Jesse Matkosky on keys and piano, and Josh Fox on drums. These guys blend together so seamlessly that it's hard to see where one ends and the other begins. The "recipe" that they have created for great music is on-point. Just one song, and you'll be a fan for life! (If you don't believe us, just listen to the song, "Sugarcane," which is currently on iTunes!)
Do not miss the opportunity to hear them at Boxerstock this year. You will be blown away!
The Cazanovas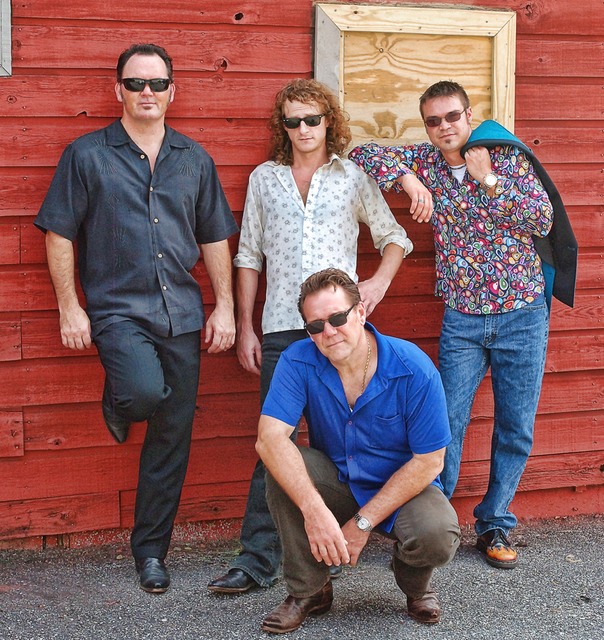 The Cazanovas bring you their own incomparable "Kick Ass Blues" for each and every show, melding timeless blues style that every audience relates to with a fresh energy that keeps them hungry for more. And more they get.
Well known blues standards are infused with new groove-driven power, and original tunes are immersed in musical passion and intensity, with lyrics that speak to the force of shared experience.
Vocalist and Harmonica player Reese Nazzaro draws you with him into the spirit of real blues with every breath, singing from the depths of common universal truth and employing his harp with his own inimitable style, bringing forth the core of his heart into the world in notes as though they are the last say he'll have.
Just as Nazzaro ushers you into the depths, Danny Vinson will capture you with his guitar and take you soaring. His raw natural chemistry shines through with a virtuoso's skill, keeping you on the edge of your seat if you're still sitting, and leaning towards him while you dance, spiritually caught up in the moment and living hypnotized in his talented palm.
The music of The Cazanovas is everything to do with real life- nothing anyone hasn't gone through. They touch all topics: New love, lost love, desire, money, bad times, good times.
Says Nazzaro, "Our music takes you on a journey through your own life. Not like reminiscing; something deeper in your soul, something really basic. Basic intuitive energy everyone has."
JP Blues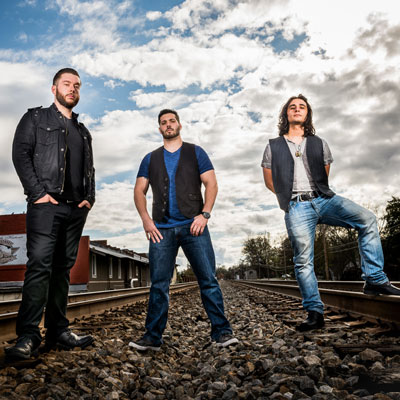 JP started playing guitar at the age of 10 and it was clear that something special was happening here. This "Something Special" was recognized by legendary bluesman Sam "Bluzman" Taylor. Sam took JP under his wing and began to school him on the blues, or what Sam use to call "SAMerizing". It was under Sam's watchful eye that JP began to flourish as a musician and a bluesman!
JP has had the pleasure of either performing with or opening for such legendary artists as Michael Falzarano (Hot Tuna), Chris Beard, Debbie Davies, Pete Sears (Jefferson Starship), Buddy Cage (New Riders), Kerry Kearney (Marty Balin), Phil Grande (Joe Cocker), Scott Holt (Buddy Guy), Dennis Innessibuw (Robert Plant), Sam Bluzman Taylor, , Derek Trucks, Johnny Winter, Robben Ford, Joe Bonamassa, Kofi Burbridge (Tedeschi Trucks Band), Yonrico Scott (Derek Trucks), Todd Smallie (Derek Trucks)
JP released his first CD in 2009 called, "Die Happy". In that same year JP went on to compete in the International Blues Competition representing The Long Island Blues Society. The JPBlues band, at the time consisted of Pat Adkins (Gary US Bonds, Chuck Berry) on Drums and John Young (Ryan Leslie) on Bass. At the time JP was 17 and was one of the youngest competitors to have entered into the IBC. Competing in the same venue, was Ruff Records recording artist Oli Brown. He and JP struck up a fast friendship. Also in the same venue was the band "Trampled under Foot", who went on to win the whole competition. In 2010, JP once again competed in the IBC this time as lead guitarist for the band Frank Latorre and the King Bees. Frank Latorre, can be heard on Johnny Winters Roots CD as well as many other great recordings. Ironically competing in the same club that Year was Grady Champion, who, you guessed it, won the whole competition.
His second CD, "I Will Not Go Quietly" charted on Roots Music Report for radio airplay at #4 and remained on the RMR charts for 28 weeks straight. It was also voted by RMR as Top Blues CDs of 2011. Giving JPBlues the nod, this CD has special appearances by Albert Castiglia and Caroline Aiken! This was unprecedented for an independent artist!
After graduating High School, JP realized that music was going to be his career. So, while touring and Playing the local NY blues scene, he attended "Five Towns College" where he received a degree in Music Business. He knew that if he was to be successful as a musician and a band leader, he needed to become as adept at business as he had become at performance.
In 2011, JPBlues left the New York blues scene and moved to Atlanta Georgia. It is here that he met his drummer Shiloh Bloodworth, and in 2013 they both were hired to back Australian blues artist "Anni Piper" (Blues Leaf Records) on her first US tour, which was a great success. With the addition of Tony Hossri on Bass, JPBlues had put together a power trio, which took to the road and toured throughout the Northeast and South.
JP's newest CD,"Make Room at the Table", was released in Sept 2013 and has received critical acclaim from the blues press and continues to chart on RMR Blues and Jamband airplay Charts. Once again some of the top musicians in the Atlanta area came out to give JPBlues a nod and contribute to his latest CD, in addition to his new Band. Both Yonrico Scott (Derek Trucks, Royal Southern Brotherhood) and Todd Smallie (Derek Trucks, JJ and Mofo) appear on this new CD.
JP was voted by www.Truefire.com as one of their TOP 100 GUITARISTS "YOU SHOULD KNOW"!
It is clear that JPBlues searing, soulful guitar gives hope to the rebirth of passion and soul in music! JPBlues can best be described as "Thick Blues Dripping over the edge of Rock" ..
Tiger Creek Band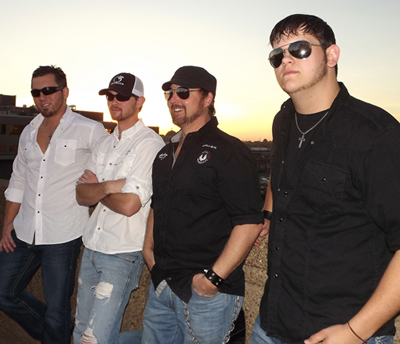 Tiger Creek Band is a four member band out of Vidalia, Georgia. The musical tastes and backgrounds of each member are diverse. With R&B, classic country and rock, 80′s rock, and blue grass roots, Tiger Creek Band's shows will have you slow dancing with that special someone one minute and fist pumpin with them the next. These guys want you to leave entertained!
Tiger Creek Band has released their first EP, "Wastin Time" on iTunes and a video for the title track of the EP. With their new single "Sway" from the upcoming album "Making Tracks" already getting airplay in south Georgia, the guys are ready to hit the road in support of this project.
TCB have taken home the title of GA Music 2014 Country Band of the Year! The guys would like to thank the GA Music Awards and all of you who have voted and supported them over the past two years! As their first full length album is about to hit select WalMart stores, iTunes, Amazon and more, Tiger Creek is poised for exciting things in the near future. Like them on FaceBook, Become A Fan on ReverbNation, and Follow them on Twitter to keep up with the latest updates on the guys!
Larry Griffith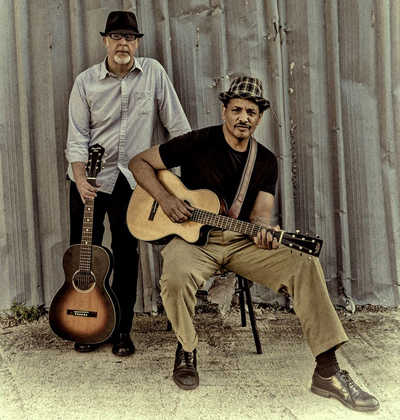 Though he came from very humble beginnings, Larry Griffith didn't let that keep him from dreaming big. Surrounded by a variety of music from a very early age, Larry was inspired to mimic some of the "stories" that he heard in these songs. He was brought up with an appreciation for all types of music, and that, combined with the drive to make a name for himself, led him to land a gig as a session drummer for many acts and artists in the Cincinnati area at the age of 16.
Inspired by the likes of John Coltrane, Bob Dylan, Laura Nero and Jimi Hendrix, Larry has pretty eclectic musical taste. Though many would see that as an asset, he found it hard to find a music scene where he fit in. That is, until he settled in Atlanta! Larry found that the Atlanta music scene accommodated his diverse taste and style, and it was there where he really hit his stride.
If you are a true music lover, you won't want to miss the Larry Griffith Band at Boxerstock this year. They will have you up and out of your seat in no time!
Megan Fowler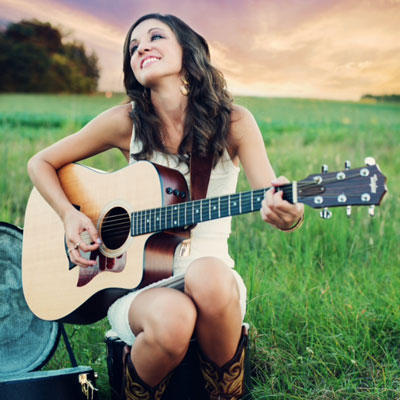 From very early on, Megan Fowler knew that music would play a huge part in her life. Even as a toddler, she showed such interest in singing, and a propensity for performing as well. As her fan base grew from family and friends to fellow churchgoers and beyond, it was obvious that Megan was born to be a performer--- when she was on stage, she truly shined.
Raised in small-town Georgia, Megan's focus has always been God and her family. She started singing in church as a young girl, and she credits the church music program as having shaped a large part of who she is, both as a person and a performer. Though it was obvious to everyone that Megan had a beautiful voice, at the age of 14, she began voice lessons with a teacher in her area. This teacher challenged her in many ways, and really pushed her to be the very best. Her time in voice lessons really paid off, helping to make her a stronger and more confident vocalist. Megan put what she learned into practice, wowing audiences at fairs and festivals, fundraisers, community events, and even some minor league and semi-professional baseball games! In everything she does, Megan strives to do her very best and be a positive example to those around her- something that is often lacking in many of the performers in the music industry today.
In addition to being a fan favorite wherever she performs, Megan has won several awards and honors, due to her immense talent: Georgia Country Gospel Music Association's Female Entertainer of the Year (2010); Participant in PCG's Emerging Artists Program; Georgia-Country's Female Artist of the Year (2013); Georgia Music Awards Country Female Artist of the Year (2014). It is no surprise that Megan is a shining star on the rise. Don't miss your chance to see her at Boxerstock this year!
---
Check out our line up from Boxerstock 2013, Boxerstock 2012, Boxerstock 2011, Boxerstock 2010, Boxerstock 2009 and Boxerstock 2008