Boxerstock Kids' Village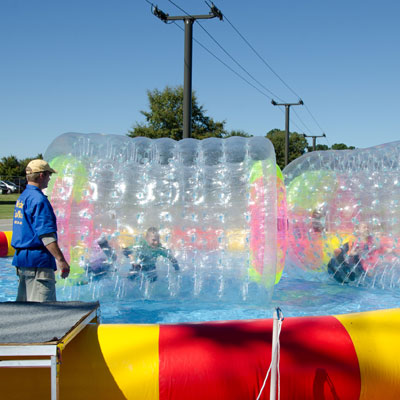 Whether you call it our Kids' Village or Puppy People Play Town, 2016's Kids' Village is a day out inside your day out. It's bigger and more fun than ever. Start out pouncing and bouncing on one of the inflatables, try out some of our other cool and unforgettable activities, and then stroll around the family vendors for some great souvenirs.
Why not try on a new look with our face painters? Be a dog! Who's a princess today? You are! You can even be a black cat or a spook-tastic spider for Halloween!
And even though it's the height of fall, don't forget the holidays are just a few weeks off. We've struck a special, exclusive deal with Santa, and he'll be here for pics of you and your dogs. Best.Holiday.Card.Ever!
Of course, don't forget to check out useful info from K-9 Coach and watch some amazing and educating demos.
All this fun is on top of our already great family event. So check out the other schedules of
bands
and
demos
around the park and grab some great food from the food trucks. And remember, all this benefits
Atlanta Boxer Rescue
!
VENDORS / BUSINESS OWNERS
Download our vendor application if you would like for your business to be a part of Boxerstock this year!

Kids' Stage Performers
Performer Bios
Rachel Doman

Rachel is an 11 year old entertainer with a penchant for fun and flair. She has performed in over a dozen plays and musicals with Fabrefaction Theatre, including several professional productions, in both lead and supporting roles. Rachel sings at Courtnay & Rowe's Open Mic nights and is looking forward to gracing the stage in theatrical productions at The Westminster Schools, where she is in the 6th grade. Aside from acting and singing, Rachel enjoys competing in chess tournaments (she's one of the top chess girls in Georgia!), studying Hapkido martial arts, writing original stories, and delving into all things creative.

Mia Carson

Mia Carson is an energetic 7th grader at The Woodward Academy in Atlanta. She loves to sing,act and dance.She has starred in her school production of Peter Pan as Captain Hook and had her 1st movie role appearance in 'Dormant". Mia has also sung in her 5th grade ensemble choir and 6th grade honor choir. Both choirs competed and won Grand Champion in the Southern Star Music Festival. Mia has an older sister at Westminster and enjoys making people laugh and playing with her dog in her spare time.

Chiara Kremer

Chiara Kremer is 7th Grader at The Lovett School where she plays volleyball. She has been singing and playing piano since she was 5. Chiara has performed in numerous recitals, both in New York and Atlanta. In her free time, she enjoys playing soccer and volleyball, spending time with her friends, and, of course, singing.

Nya Burgess

Nya is a fun loving and funny 8th grader at Sutton Middle School. She loves to perform and was a part of "High School Musical" last year and performed at numerous open mics over the summer. She is currently part of the cast of "Once Upon a Mattress" at her school…Nya loves to play softball, swim, and cook and she's not singing

Ariel Gates Moffitt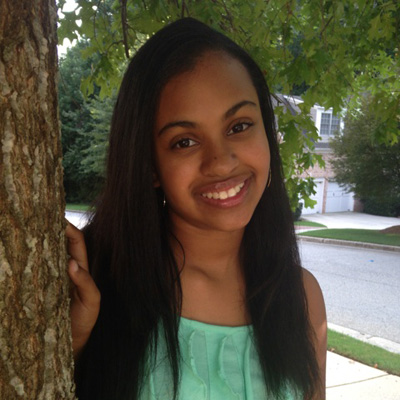 Ariel is an energetic 12 year old who has been singing since a very young age. Her family knew she was destined for greatness when she first picked up a mic at age 3 to sing a song from The Little Mermaid (Hence, her name???) She has performed at numerous talent shows and Open Mics around town. Just entering the 8th grade-the sky is the limit for this amazing singer, dancer and soon to be recording artist!!!!! She is the one to keep your eye on!

Marie Hudgins

Marie Hudgins is a 15-year-old singer-songwriter ,aspiring musician, and freshman at The Westminster Schools. She has been playing the guitar for many years and started writing her own music. Marie likes to spend time playing guitar, writing,performing at local open mics and school talent shows. Although music is her main focus, Marie also enjoys playing volleyball and tennis at school...In her spare time you can find her playing with her two adorable dogs, Ella and Buddy.

Margaret Anne Coleman

Margaret Anne Coleman is a 7th grader at Mt. Bethel Christian Academy in Marietta, Ga. She has been singing, dancing and performing in plays, musicals, competitions, recitals and operas since she was 3 years old. She has most recently been performing at Open Mics, professional productions and talent shows around the Smryna and Atlanta areas. Besides singing and acting, Margaret Anne is also an award winning clogger. She has won awards with her solo clogging routines from Starpower and Stage 1 over the past three years. When she's not on stage, she enjoys sewing, making jewelry and walking her pets: dog Quincy and tortoise Tiffany.You are sure to enjoy this pint-sized power house singer/performer!

Nikki Rubin

Nikki Rubin began theatre at the age of eight when she was cast as the littlest orphan "Molly" singing and performing in the 2009 Pace production of Annie. Nikki has been active in Pace music through chorus and along with fellow Pace students as lead singer in the rock band "Streetwise" which has performed at the Virginia Highlands festival, Pace Fall Fair and other venues. Nikki also enjoys lacrosse, dance, art and the ukelele. She is a devout animal lover and proud to be a part of the Boxerstock fundraiser.

Tonchu Martial Arts Academy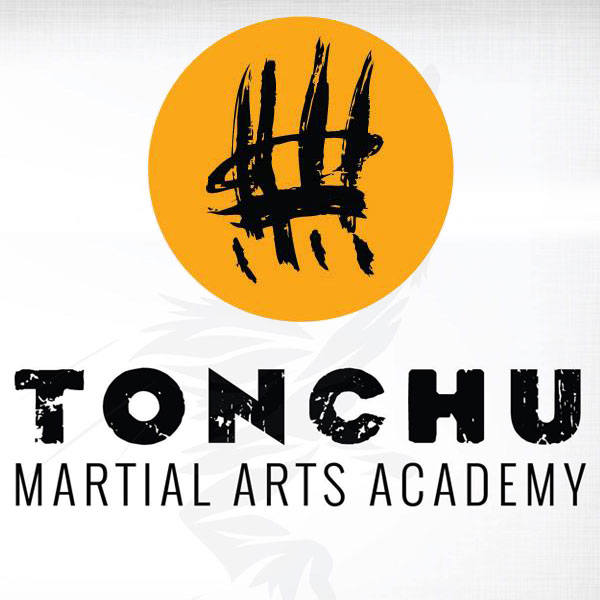 Master Chung is a Master Teacher with a traditional martial heritage of five generations dating back to his Great-Great Grandfather's school in Taegu, South Korea, established in 1874. World renowned, Master Chung has come to Atlanta to create the unique training environment based on generations of martial arts knowledge.
He achieved his black belt in Tae Kwon Do at the age of only 6 and has gone on to master many other styles. Champion in over 100′s of State, Regional, National and International competitions. Coached over 70 National Champions. Spokesperson for Macho products (the worlds most prestigious Martial Arts brand of equipment) for the last 11 years.
He is now teaching his own two sons, Malachi and Elijah, as his training with his own father Grandmaster S.W. Chung in Florida has reached the traditional point of transition from one generation to the next.
Come and learn from the source as the Chung legacy goes into its sixth generation at his school located in the Vinings/Smyrna area.
King O'Sullivan School of Irish Dance
BIO Coming Soon!

Ella Collier

Ella Collier is a 15 year old singer, songwriter and musician from Atlanta. She has performed throughout her life, chasing her dream as a hungry artist. You can catch her at many venue's throughout the Atlanta area. Her dream is to perform her music for audiences all around the world, hearing them sing the words back to her. Music is her number one priority, and she has been willing to work as hard as she can to achieve her goals. She wants to connect with people, inspire, and relate to people as a person and as an artist. Ella has also been on Youtube since she was thirteen, where she posts covers and originals. Check her out at YouTube.com/ellacolliermusic In addition, Ella is the poster child for the American Heart Association, and has some projects coming up with them soon. And the most exciting part for Ella is that she recently released her debut single written by herself titled "I'm Gonna" on ITunes, Spotify, and Apple Music. This was a new chapter she was ecstatic to start, so she created a lyric video (also on her YouTube page...) to "I'm Gonna" with her brother, Win. Her energy is almost always buzzing, as is her drive, so it will not be long before you hear her name again.
Sarah Lock

Sarah Lock, an aspiring singer-songwriter, is a senior at the Westminster schools. Discovering her passion for music at a young age, Sarah started singing and playing piano around the age of five. She developed a love and appreciation for all kinds of music and soon began writing her own music. Over time, Sarah has developed an indie-acoustic sound. She plans on studying classical music in college while continuing to write contemporary music outside of the classroom. When she is not busy with music or school, Sarah is performing in her school's theatre and musical productions, and she loves photography and being out in nature. She can't wait to see where her dreams take her!

Liz Kate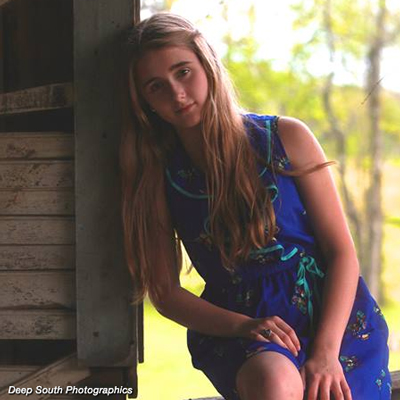 Liz Kate has played at some of the most reputable venues in the South (The Red Clay Theater, Eddie's Attic). No stranger to the stage, she began training in vocal and guitar technique just a few months shy of her sixth birthday. Her mother, an actor and professional dancer, realized Liz Kate's passion for music and encouraged her to pursue songwriting as well. By age six, Liz booked her first acting role in a feature film (Love on the Rocks, Justin Welborn), then went on to appear in several award winning short films soon after also winning Best Child Actor in 2010 for a short film (Things Past). While training under Sarah Peacock for voice, she was introduced to Vanessa Olivarez (Mama's Blue Dress, Granville Automatic, American Idol). Vanessa and Liz developed a strong bond and through her coaching, it took Liz Kate's music and songwriting to new heights. Liz has trained under many reputable guitar coaches in the Atlanta area (Matthew Chenoweth - Harvard Music Graduate, The Goldest, and Jerry Farr - Willie Nelson, Alabama). Continuing her growth, she now studies at the world renowned Jan Smith Studios under accomplished guitarist/musician Peter Vogl. In 2013, she collaborated with musicians Kendra Morris and Julia Haltigan to write her song "Master of Disguise". Through her new friendship with Kendra and Julia, she was introduced to Marshall Ruffin when Julia asked Liz to do a duet of her song "Goodbye Cowboys and Rocketmen" with her at Eddie's Attic. Liz Kate continues to work with the three of them individually and frequently is asked to sit in and play shows when they are in Atlanta.
Liz Kate is loosely based between Atlanta, New York, Los Angeles and South Florida, but currently calls Atlanta home.

Lillie Caravati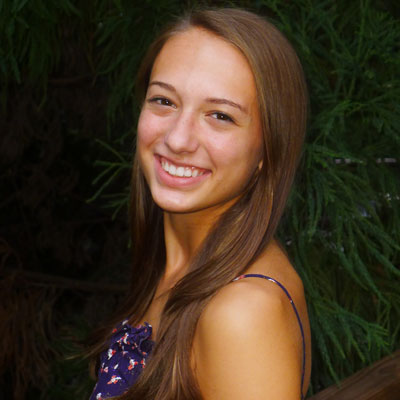 Lillie Caravati is a senior at the Westminster Schools. She began singing in school and church choirs when she was 5 years olds. After discovering a love for music, she began taking piano, flute, and voice lessons. She performs regularly at different locations around town, including open mic nights, talent shows, school concerts, and recitals. In addition to singing, she enjoys working at the La Amistad center, running on the cross country and track teams, and working on various literary publications at school.

Alison Nichols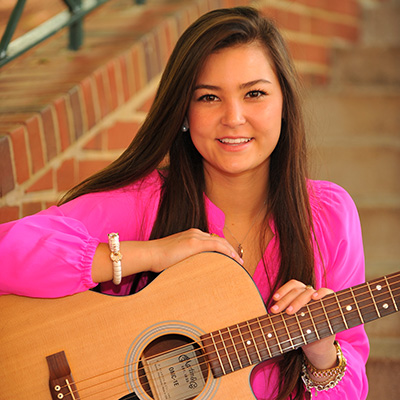 Alison Nichols is a singer-songwriter with a "day job" as a senior at Westminster High School in Atlanta. Alison's passion for making music grew naturally out of an early love for singing. She eventually found her own sound, and now plays her original music at open-mic venues like the Red Clay Theater and Eddie's Attic, as well as various singing competitions, and outdoor festivals like Boxerstock and the Dogwood Festival.
When she is not focused on making music, Alison stays busy with school. She is captain of the Varsity Football Cheer squad, leads Westminster's Women's A Cappella singing ensemble, and is a competitive diver on the Varsity Dive Team. Alison hopes to align her collegiate education with her music career -- by attending college in Nashville or Austin. Having previously self-recorded and produced two albums, Alison has recently completed the studio recording of her single, "Kentucky."
Alison is the proud sister of a 6-month old dachshund, Cosmo.

Jared Goldman

Jared Goldman is a Senior at Pace Academy in Buckhead. He has played with artists such as Ed Roland (Collective Soul)  and Deina Andreou, (a rising British pop artist) With hopes of pursuing a Music Industry degree in college, Jared has interned at Icon Studios and is in the process of recording an EP. He has also performed around Atlanta at restaurants like Yebo, Coast, Eddie's Attic, New York Pizza Exchange in Vinings and St Angelos. He plays multiple instruments and has performed drums, piano, and guitar at numerous talent shows at his school. In his spare time he enjoys playing tennis and traveling.

Piper-Lou Renee

In a world where everything seems to be fabricated, Piper's songs are honest and refreshing! She's just a small town Kansas girl, who has a passion for singing and songwriting. But she has a vision to challenge this generation to be real and genuine, the way we're made to be.
With her mom being a top ten inspirational recording artist, she's been surrounded by music her whole life and it was only a matter of time before she followed in her mom's footsteps.
But don't expect to her to have the same sound, Piper's music is a fusion of country and folk. She is currently working with some incredible writers and is working on new songs. She says, "Most of my inspiration for songs sparks from events in my own life. My dream is to influence my generation. I want other people to see that they don't have to be the vision of beauty that society tells us that we have to be, we are beautiful in our own way."
You may recognize Piper from her run on America's Got Talent, or from the popular NBC sitcom "iShine Knect" where she plays the role of cKenzi!

Ricky Free

Ricky Free started playing music when he was four years old, playing bluegrass with his father. As he got older, he started getting more into blues guitar, and started his first band at fifteen years old. He got more involved in heavy music through his teenage years, and through his twenties started returning to his roots and playing blues and rock music. Ricky Free has a unique sound, as a mix of rock, jazz and pop fused together.